Storm Virtual Gravity NANO Pro Pin Bowling Balls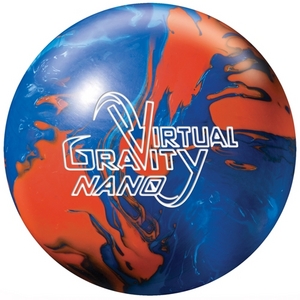 Click Below
To View



Core Image


Product Line
Currently Not Available
Virtual Gravity NANO Pro Pin Specs
Flare Potential:
6" Plus (High)
Coverstock Name:
NRG - Nano Reactive Genesis
Factory Finish:
4000-grit Abralon
Core Name:
Shape Lock HD (High Density) (14-16 lbs)
Storm Product Line:
Premier
This product (#10195) is not available.


PRO-PIN: A Pro-Pin is where the Pin distance from the CG is 5 -6"out. Although still categorized as a first quality ball it has limited drill options (see our Pro-Pin Drilling Options) that requires a certain type of bowler. Please consult your pro shop professional before purchasing one of these balls. Anything more than 6 " would be termed an X-Blem (second).
For more information on Pro Pin drilling, please
click Here
The Storm Virtual Gravity was one of the most successful and best selling balls of all time, we just made it better. More aggressive. More strikes. The Storm Virtual Gravity NANO Pro Pin!
Storm is known for producing the best high performance balls on the market. When the Virtual Gravity was released in 2008, it not only turned heads but gave bowlers of all skill levels an unprecedented amount of hook on even the oiliest lanes imaginable. The new Virtual Gravity Nano is intended to create a similar yet stronger ball motion built specifically for heavy oil. This can be accomplished with either a stronger coverstock (texture) or more aggressive weight block (lower radius of gyration or increased differential). As the original Virtual Gravity quickly became Storm's all-time best seller, the new Nano is sure to follow in its footsteps...and yes, those are big shoes to fill! Looking at the original Virtual Gravity, the Shape-Lock HD weight block/core system produced a fast-revving action that especially helped bowlers looking for a stronger change of direction usually privy to only those with big rev rates! The Shape-Lock HD motor will continue to power the Nano as well. A breakthrough in coverstock technology rarely happens due to the complex nature of chemistry and polymer science. But Storm's research and development team is committed to maintaining the "pole position" in bowling innovation, so it's no surprise that we are changing the game yet again with the new NRG cover. With Nanotechnology, NRG will give bowlers increased oil traction due to the micro-dynamic enhancements of the surface. Just looking at the surface of the new NRG material shows you the increased surface texture between the peaks and valleys, as well as the more aggressive edges on the top of the peaks! We're continuing to push the envelope; we just hope you are ready for it.
See what other people are saying about the Virtual Gravity NANO Pro Pin Bowling Balls by reading customer reviews