Etonic Womens Basic Kitty II White Bowling Shoes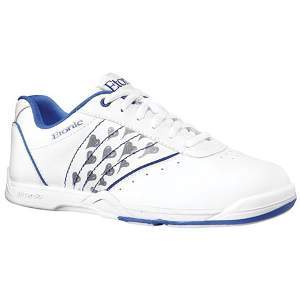 Womens Basic Kitty II White Specs
Bowling Hand (Shoes):
Universal
Color(s):
Blue,Silver,White
People Who Bought Etonic Womens Basic Kitty II White Also Bought:
Performance. Durability. Style! The Etonic Kitty II!




Fashion and extreme value are combined to unleash the ultimate entry level shoe.


Introducing Flex Zone technology with Perfect Slide sole on both feet for a longer, controlled slide that flexes with the natural motion of your foot.


Soft, man made uppers; stylish designs; elastic tongue straps for secure fit; comfort right out of the box.


Concave textured rubber outsole to produce a longer, more controlled slide.


See what other people are saying about the Womens Basic Kitty II White Bowling Shoes by reading customer reviews