Track 715A Bowling Balls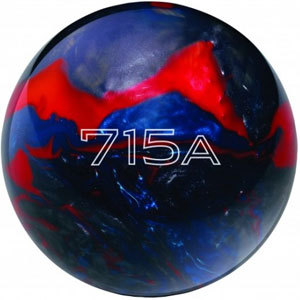 Currently Not Available
715A Specs
Breakpoint Shape:
Long and Angular
Factory Finish:
2000 polished
Color(s):
Red,Blue,Purple
This product (#7144) is not available.


MANUFACTURER'S INTENT:
This revolutionary 7 series, the 715A, was designed to open up the angle into the pocket. On today's typical house shots, being able to creat more entry angle is the key to mastering the big scores. Each new ball from Track will now include a microfiber cleaning pouch with instructions on its use.

We feel this will be a great addition to help our customers maintain their performance products.

The Perfect Scale®: Helping Bowlers Make Better Decisions. Because each manufacturer uses a different method for indicating a ball's hook potential, bowlingball.com developed a way for the consumer to compare bowling balls across all manufacturers.
See what other people are saying about the 715A Bowling Balls by reading customer reviews