Track Kinetic Bowling Balls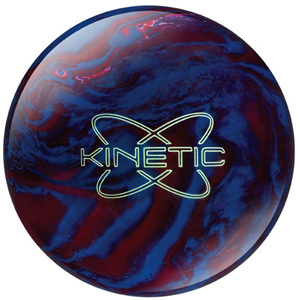 Currently Not Available
Kinetic Specs
Breakpoint Shape:
Skid / Flip
Coverstock Name:
Reactive Solid
Factory Finish:
2000 Polished
This product (#5628) is not available.
Similar Products
Storm
Reign Of Power
$119.99
Perfect Scale®: 197.9
Ebonite
Energy Source
$129.95
Perfect Scale®: 197.80
Brunswick
Meanstreak Beatdown MEGA DEAL
$109.95
Perfect Scale®: 198.7
Kinetic relates to the motion of material bodies and the forces and energy associated there within. Kinetic features a newly-designed low mass bias core called Shuttle and a new veneer called UMP GEN 1. The best way to describe Kinetic's motion is simply Skid/Flip. Using a low mass bias designed core shape we have created a ball that is great for medium to heavy conditions and works well when you need to get the ball to flip on the backend.

The Perfect Scale®: Helping Bowlers Make Better Decisions. Because each manufacturer uses a different method for indicating a ball's hook potential, bowlingball.com developed a way for the consumer to compare bowling balls across all manufacturers.
See what other people are saying about the Kinetic Bowling Balls by reading customer reviews