Track Power Machine Bowling Balls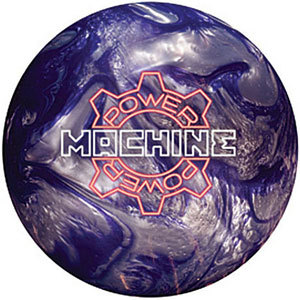 Currently Not Available
Power Machine Specs
This product (#4936) is not available.
Similar Products
Ebonite
Elevate 15 Only

$104.95
Perfect Scale®: 182.2
Roto Grip
Wrecker
$99.99
Perfect Scale®: 182.8
Track
716C
$134.95
Perfect Scale®: 182.4
The Track Research and Design team has combined the new Vector SF (Super Flip) 3000 Compound coverstock with bowling's most technologically advanced core, the Robo Core, to produce the Power Machine, the latest ball in Track's hard-striking Machine series. Pin smashing, lane burning technology does it again with this remarkable medium-to-heavy oil ball. Unbeatable oil-to-dry transition, unmatched backend power and corners to make a Ferrari envious. The Track Power Machine power up your game!


The Perfect Scale®: Helping Bowlers Make Better Decisions. Because each manufacturer uses a different method for indicating a ball's hook potential, bowlingball.com developed a way for the consumer to compare bowling balls across all manufacturers.
See what other people are saying about the Power Machine Bowling Balls by reading customer reviews