Track Xception Bowling Balls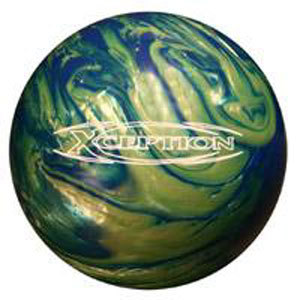 Currently Not Available
Xception Specs
This product (#2621) is not available.
Similar Products
Track
300C Solid
$93.99
Perfect Scale®: 155.44
Track
300A
$92.99
Perfect Scale®: 157.5
Hammer
Spike Orange/Blue
$104.99
Perfect Scale®: 151.9
Track technology gives you the Xception and the Rule. Complementing the power and performance of the Rule in heavier-oil conditions, the Xception offers exceptional hook potential in medium-oil conditions. Our new, evolutionary Goo-LS reactive coverstock houses the same high-revving, angular Morpheus 2.0 rev lever core as the Rule. Long and strong, Goo-LS retains energy and maintains mid-lane consistency better than the competitive high-performance products. Get the confidence you need to open up the lane as it transitions. Get the Xception. Performance you've grown to expect from Track.

The Perfect Scale®: Helping Bowlers Make Better Decisions. Because each manufacturer uses a different method for indicating a ball's hook potential, bowlingball.com developed a way for the consumer to compare bowling balls across all manufacturers.
See what other people are saying about the Xception Bowling Balls by reading customer reviews