Storm Paradigm Passion Bowling Balls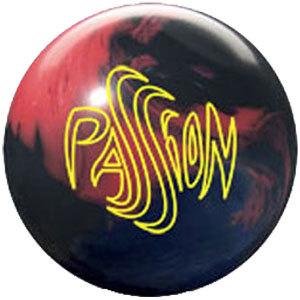 Currently Not Available
Paradigm Passion Specs
Flare Potential:
6" Plus (High)
Coverstock Name:
EOX Technology Solid Reactive
Factory Finish:
500-grit Matte
Storm Product Line:
Premier
This product (#4096) is not available.
Similar Products
Radical
Grease Monkey
$104.99
Perfect Scale®: 185.9
Storm
Hy-Road Pearl
$119.99
Perfect Scale®: 188.6
Roto Grip
Wrecker
$99.99
Perfect Scale®: 182.8
The new Paradigm Passion was designed to be much more than just another great ball. It serves as a statement that we share your passion for the game and your desire to be the best! The new EOX Solid Reactive Coverstock and RAD+ weight block create an extreme mid-lane motion that results in a back-end reaction that can only be described as amazing! Additionally, we have chosen Peppermint fragrance due to it's scientifically proven enhancement of mental concentration.

The Perfect Scale®: Helping Bowlers Make Better Decisions. Because each manufacturer uses a different method for indicating a ball's hook potential, bowlingball.com developed a way for the consumer to compare bowling balls across all manufacturers.
See what other people are saying about the Paradigm Passion Bowling Balls by reading customer reviews