Roto Grip Dynasty - Overseas Release Bowling Balls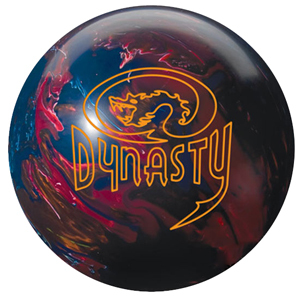 Currently Not Available
Dynasty - Overseas Release Specs
Flare Potential:
7+ Inches (High)
Coverstock Name:
Cyto-X Hybrid Reactive
Factory Finish:
4000-grit Abralon
Roto Grip Product Line:
International
This product (#7749) is not available.


The Royal line of equipment from Roto Grip sets the standard higher than any other line in bowling. The Empire was the first of its kind in the industry with the CAM core. Its unique shape and the alternating ellipses allowed for the most continuous motion ever seen out of an asymmetrical bowling ball. Along with the new shape we also added the Cyto-X coverstock, the highest texture coverstock in the industry. Our goal with the Dynasty was to design a ball that would complement the Royal line. To accomplish that we felt we needed this ball to have a slight bit more traction in the mid-lane, but with no loss of entry angle down the lane. The Cyto-X hybrid coverstock was the perfect fit. Our test results showed a 5% increase in friction values through the hook zone, and no loss of entry angle down the lane. This is another powerful descendant from a truly royal ancestor...

The Perfect Scale®: Helping Bowlers Make Better Decisions. Because each manufacturer uses a different method for indicating a ball's hook potential, bowlingball.com developed a way for the consumer to compare bowling balls across all manufacturers.
See what other people are saying about the Dynasty - Overseas Release Bowling Balls by reading customer reviews