Roto Grip Realm 2nd - Overseas Release Bowling Balls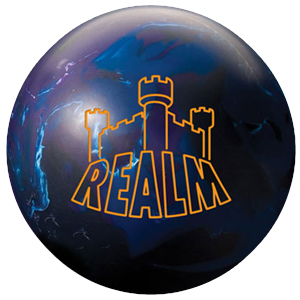 Currently Not Available
Realm 2nd - Overseas Release Specs
Flare Potential:
7+ inches (Med-High)
Coverstock Name:
Cyto-X Solid Reactive
Factory Finish:
2000-grit Abralon
Roto Grip Product Line:
International
This product (#7733) is not available.


The Royal line of equipment from Roto Grip sets the standard higher than any other line in bowling. The concept behind the Realm was to add an extremely aggressive solid reactive to this line. We felt the utilization of the Cyto-X coverstock would be the perfect fit. With its extremely high surface texture and coefficient of friction, it proved to be right on target. We saw an increase in surface friction and entry angle from the C.A.T.S. system of about 7% from the previous balls we've tested. The C.A.M. core continues to provide the power behind this Royal line. The alternating ellipses strategically placed along the x and y axes prove to be the most continuous motion ever seen out of an asymmetrical part. The Rule of this Kingdom continues...


---
Seconds are due to a cosmetic blemish, but the specifications fall out of the 2-4" & 2-4 oz. range. There are a couple of areas that the ball would not meet some first quality manufacturing specifications (i.e. core chip or engraving error).
NOTE: Due to the limited availability of Blems, X-Outs, and Seconds pin placement and top weight are not guaranteed.

The Perfect Scale®: Helping Bowlers Make Better Decisions. Because each manufacturer uses a different method for indicating a ball's hook potential, bowlingball.com developed a way for the consumer to compare bowling balls across all manufacturers.
See what other people are saying about the Realm 2nd - Overseas Release Bowling Balls by reading customer reviews