Roto Grip Cell Bowling Balls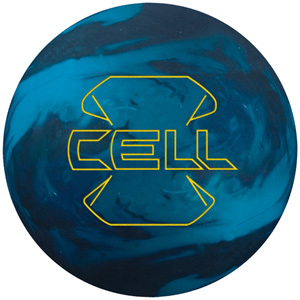 Currently Not Available
Cell Specs
Flare Potential:
7" + (High)
Coverstock Name:
Cytoplasmic Solid Reactive
Factory Finish:
2000 Abralon
Roto Grip Product Line:
Crown
Other Styles
This product (#6053) is not available.
Similar Products
Pyramid
Dark Path Hybrid NEW ITEM
$109.99
Perfect Scale®: 204.7
Ebonite
Challenge 15 Only
$159.99
Perfect Scale®: 206.5
900 Global
Network
$154
Perfect Scale®: 202.8
The all-new Cell is an evolutionary design infusing our highly advanced asymmetrical Nucleus core with our Cytoplasmic solid reactive coverstock. This combination sustains high differential throughout the lanes and produces continuous hook on the heaviest oil patterns.

Allow your game to evolve...

Features:


Coverstock: Cytoplasmic Solid Reactive

Weight Block: Nucleus

Ball Finish: 2000 Abralon

Durometer: 73 - 75 Rex D-scale

Flare Potential: 7" + (High)

Weights: 12 - 16 lbs.


The Perfect Scale®: Helping Bowlers Make Better Decisions. Because each manufacturer uses a different method for indicating a ball's hook potential, bowlingball.com developed a way for the consumer to compare bowling balls across all manufacturers.
See what other people are saying about the Cell Bowling Balls by reading customer reviews