Roto Grip Mystic Bowling Balls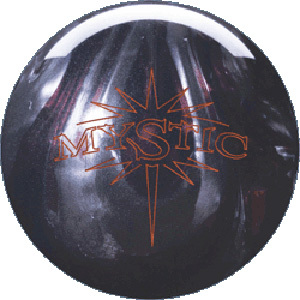 Currently Not Available
Mystic Specs
Coverstock Name:
Ultimate Grip Pearl Particle
This product (#5071) is not available.
Similar Products
Hammer
Spike Black/Blue
$102.99
Perfect Scale®: 160.5
Brunswick
Johnny Petraglia Vintage LT-48
$109.95
Perfect Scale®: 164.5
Track
300A
$92.99
Perfect Scale®: 157.5
No need for smoke and mirrors here! The new Mystic fuses together the single density symmetrical HeliosTM core, with an extremely adaptable Ultimate GripTM Pearl Particle coverstock.

The HeliosTM core can be found in other winners such as the HorizonTM & the Horizon SolidTM. This ultra low RG core with medium to high differential has been a rising star in the Roto Grip product line. These value priced balls have become the new benchmark equipment from Roto Grip, with the MysticTM rounding off this Trilogy.

The Ultimate GripTM features a 2% polished Pearl Particle coverstock. The Particle gives this ball the traction it needs coming off the oil pattern to give you a strong, but yet controllable backend reaction.

The delivery will shock, and mystify all!


The Perfect Scale®: Helping Bowlers Make Better Decisions. Because each manufacturer uses a different method for indicating a ball's hook potential, bowlingball.com developed a way for the consumer to compare bowling balls across all manufacturers.
See what other people are saying about the Mystic Bowling Balls by reading customer reviews