Roto Grip SD-73 Classic Bowling Balls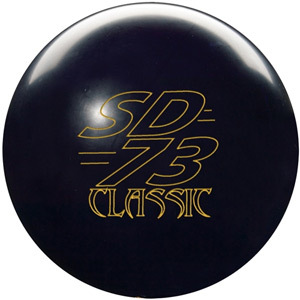 Currently Not Available
SD-73 Classic Specs
Flare Potential:
9"+ (High)
Coverstock Name:
Sure Grip Solid Reactive
Factory Finish:
1000 Abralon
Core Name:
High density cylinder with "flip" block
This product (#4982) is not available.
Similar Products
Brunswick
Johnny Petraglia Vintage LT-48
$109.95
Perfect Scale®: 164.5
Ebonite
Cyclone Green/Gold/Silver
$94.99
Perfect Scale®: 167.2
Track
300A
$92.99
Perfect Scale®: 157.5
The "Classic" is back. Roto Grip is proud to announce the release of the SD-73 "Classic". The ball the created the most controversy ever in the industry is back by popular demand.

The Low RG (2.50), High Differential (.075) weight block is illegal by today's USBC standards, bu since it was approved prior to the rule change it is perfectly legal for all USBC and PBA Regional competition.

The Sure Griptm solid reactive coverstock is a performance proven winner over the last several years and is still one of the highest friction coverstocks on the market today.



The Perfect Scale®: Helping Bowlers Make Better Decisions. Because each manufacturer uses a different method for indicating a ball's hook potential, bowlingball.com developed a way for the consumer to compare bowling balls across all manufacturers.
See what other people are saying about the SD-73 Classic Bowling Balls by reading customer reviews