Roto Grip Mercury Bowling Balls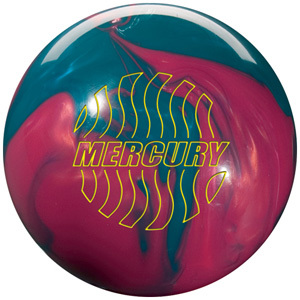 Currently Not Available
Mercury Specs
This product (#4235) is not available.
Similar Products
Storm
Mix Red/Silver
$69.99
Perfect Scale®: 100.9
Storm
Polar Ice Hybrid Black/Blue
$60.99
Perfect Scale®: 100.9
Storm
Tropical Breeze Hybrid Black/Cherry
$82.99
Perfect Scale®: 118.5
The Mercury is an entry level ball energized by the newly designed Orbiter core. This high RG / low differential weight block delivers increased rev rate in the mid-lane along with smooth continuation down the lane.

Encapsulating this new power plant is the always successful Sure Grip II pearlized reactive coverstock. This mild reactive blend gives you fluid acceleration through the heads and dependable backend motion through the pins.



The Perfect Scale®: Helping Bowlers Make Better Decisions. Because each manufacturer uses a different method for indicating a ball's hook potential, bowlingball.com developed a way for the consumer to compare bowling balls across all manufacturers.
See what other people are saying about the Mercury Bowling Balls by reading customer reviews