Roto Grip Saturn Solid Bowling Balls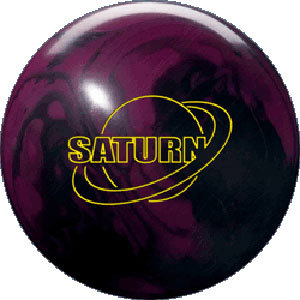 Currently Not Available
Saturn Solid Specs
This product (#4152) is not available.
Similar Products
Hammer
Spike Orange/Blue
$104.99
Perfect Scale®: 151.9
Storm
Super Natural
$104.99
Perfect Scale®: 145.9
Track
300C Solid
$93.99
Perfect Scale®: 155.44
Roto Grip; delivers more "bang for the buck" than any company on the market, and the all-new Saturn bowling ball is no exception.

This entry-mid price bowling ball is propelled by the Orbiter core. The High RG/Low Differential core has proven to be far superior in performance than the competition by giving you dependable mid-lane read along with consistent backend reaction shot after shot on those medium to lighter patterns.

Traction is the key and Sure Grip II solid coverstock once again is the finishing touch on the Saturntm. This milder blend solid reactive gives you smoother transition from the oil to the dry for increased control and predictability. It can also be easily adjusted with the use of polishes and scotch-brite pads.

Master Your Universe Today!


The Perfect Scale®: Helping Bowlers Make Better Decisions. Because each manufacturer uses a different method for indicating a ball's hook potential, bowlingball.com developed a way for the consumer to compare bowling balls across all manufacturers.
See what other people are saying about the Saturn Solid Bowling Balls by reading customer reviews