Roto Grip Oracle Vision Bowling Balls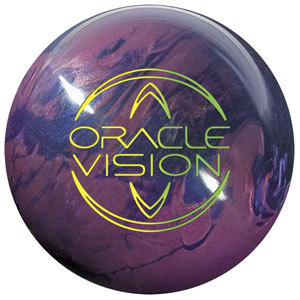 Currently Not Available
Oracle Vision Specs
This product (#2829) is not available.
Similar Products
Storm
Super Natural
$104.99
Perfect Scale®: 145.9
Hammer
Spike Orange/Blue
$104.99
Perfect Scale®: 151.9
Track
300C Solid
$93.99
Perfect Scale®: 155.44
We have modified the already strong asymmetrical Cyclotrontm core to give you added performance from start to finish. The all new Cyclotron core gives you a lower RG (radius of gyration) to create a quicker spin rate while keeping the differential high (.050) providing continuous hook down the lane.

The crowning touch is the introduction of an all new coverstock. The Ultimate Vision pearl particle coverstock delivers the traction of a solid particle coverstock in the front of the lane and the backend motion of a pearlized reactive down the lane.

The Perfect Scale®: Helping Bowlers Make Better Decisions. Because each manufacturer uses a different method for indicating a ball's hook potential, bowlingball.com developed a way for the consumer to compare bowling balls across all manufacturers.
See what other people are saying about the Oracle Vision Bowling Balls by reading customer reviews