Morich LevRG Response Bowling Balls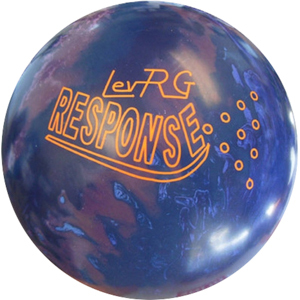 Currently Not Available
LevRG Response Specs
Coverstock Name:
Extended Ra Pearl Reactive
This product (#6840) is not available.
Similar Products
Ebonite
Challenge 15 Only
$159.99
Perfect Scale®: 206.5
Pyramid
Dark Path Hybrid NEW ITEM
$109.99
Perfect Scale®: 204.7
900 Global
Dirty Look 12 16 ONLY
$99.99
Perfect Scale®: 203.5
The all new Extended Ra Pearl Reactive Cover. This incredible new cover increases the Ra value, allowing the LevRG RESPONSE to deliver the most responsive and continuous ball reaction the industry has ever seen!

Development Concept:
To produce a new coverstock with a larger Ra value to increase performance by providing increased lane surface contact. Use modified core densities to produce a later more responsive and continuous breakpoint.

Coverstock Notes:
All new formula designed to raise the Ra value of the cover thus providing improved contact between the ball and the lane surface. Although the Extended RA Pearl Reactive coverstock provides increased surface contact, the cover material is extremely "workable" and accepts sanding and polishing easily, allowing for breakpoint locations to occur sooner or later down the lane, depending upon the surface adjust made to the cover.

Core Notes:
Density adjustments within the EZ Rev body, hood, and lower cap made it possible to increase the RG value while reducing the asymmetrical and total differentials. This change helps to generate a more powerful rev rate down the lane, allowing for stronger changes of directions on the backend with increased continuation.

Please note that due to color swirls during manufacturing, actual swirl patterns and concentrations may differ from this sample.

The Perfect Scale®: Helping Bowlers Make Better Decisions. Because each manufacturer uses a different method for indicating a ball's hook potential, bowlingball.com developed a way for the consumer to compare bowling balls across all manufacturers.
See what other people are saying about the LevRG Response Bowling Balls by reading customer reviews