Morich MOjave Bowling Balls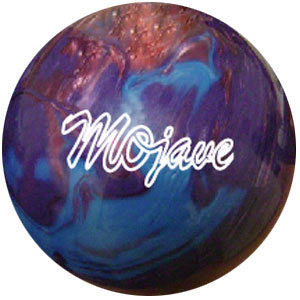 Currently Not Available
MOjave Specs
Coverstock Name:
Mirage Pearl Reactive
This product (#6439) is not available.
Similar Products
Hammer
Blue Hammer

$93.99
Perfect Scale®: 124.1
Storm
Natural Pearl

$99.99
Perfect Scale®: 125.5
Roto Grip
Grenade

$64.99
Perfect Scale®: 131.5
MOjave is the perfect choice for bowlers when drier lane conditions make it too difficult to use our more aggressive line of equipment, but still want the performance and hitting power of our EZ REV Core System! With an asymmetrical
dif. of .008 and the all new Mirage Pearl Reactive coverstock, MOjave is our mildest core/cover combination since The Pioneer.


The Perfect Scale®: Helping Bowlers Make Better Decisions. Because each manufacturer uses a different method for indicating a ball's hook potential, bowlingball.com developed a way for the consumer to compare bowling balls across all manufacturers.
See what other people are saying about the MOjave Bowling Balls by reading customer reviews