Morich Awesome Revs Bowling Balls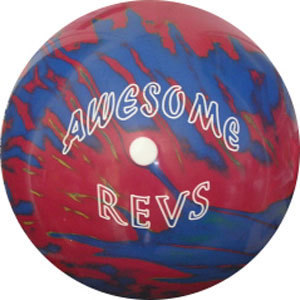 Currently Not Available
Awesome Revs Specs
Coverstock Name:
C4 Pearlized Particle
Color(s):
Red,Yellow,Blue
This product (#4971) is not available.
Similar Products
Hammer
Taboo Jet Black

$164.95
Perfect Scale®: 201.6
DV8
Diva COUNTDOWN DEAL
$99.95
Perfect Scale®: 199.8
Track
916 All Terrain

$109.99
Perfect Scale®: 199.9
First Tri-Colored Pearlized Particle to give you strong angularity on medium and heavy oil conditions. Please note that due to color swirls during manufacturing, actual swirl patterns and concentrations may differ from this sample.


The Perfect Scale®: Helping Bowlers Make Better Decisions. Because each manufacturer uses a different method for indicating a ball's hook potential, bowlingball.com developed a way for the consumer to compare bowling balls across all manufacturers.
See what other people are saying about the Awesome Revs Bowling Balls by reading customer reviews