Morich Shock & Awe Bowling Balls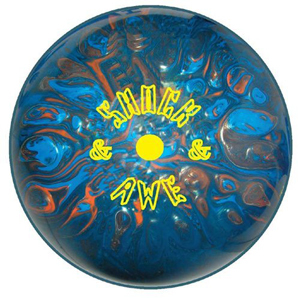 Currently Not Available
Shock & Awe Specs
This product (#2872) is not available.
Similar Products
Storm
Super Natural
$104.99
Perfect Scale®: 145.9
Roto Grip
Scream
$84.99
Perfect Scale®: 139.56
Ebonite
Bash Purple/Yellow/Silver Pearl

$86.99
Perfect Scale®: 152.1
Shock & Awe, what is it you ask? Designed with angularity in mind....... Vanguard Core Technology will once again raise the bar to a "whole" new level. With the addition of a dense lower torque cap to help generate sudden changes in direction, and by surrounding it with our new Performance Pearl Reactive cover; we have designed a ball that will quite simply leave the competition in Shock & Awe.

The Perfect Scale®: Helping Bowlers Make Better Decisions. Because each manufacturer uses a different method for indicating a ball's hook potential, bowlingball.com developed a way for the consumer to compare bowling balls across all manufacturers.
See what other people are saying about the Shock & Awe Bowling Balls by reading customer reviews