Linds Easy Flip Bowling Balls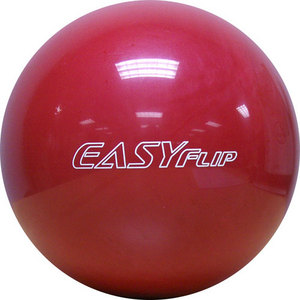 Click Below
To View



Core
Currently Not Available
Easy Flip Specs
Flare Potential:
4-5" (Medium-High)
Coverstock Name:
Pearl Reactive
Factory Finish:
2000-Grit Abralon w / Polish
This product (#9222) is not available.
Similar Products
Roto Grip
Deranged
$109.99
Perfect Scale®: 191.7
Hammer
Absolut Curve
$121.95
Perfect Scale®: 191.9
Track
706 C/A
$134.95
Perfect Scale®: 192.1
Getting your ball to make the turn on the backend has never been simpler than with the bowlingball.com Exclusive, Linds Easy Flip!

The standard for a benchmark ball has always been a polished reactive ball with a symmetrical core. You want the first ball out of your bag to be aggressive but predictable. That's exactly what you'll get with the Easy Flip!

By matching the Cylinder Plus core with the Solid Reactive coverstock, you will have the perfect ball for your typical house shot and also for when the lanes get tough.

Don't make scoring hard on yourself, get the Linds Easy Flip!

The Perfect Scale®: Helping Bowlers Make Better Decisions. Because each manufacturer uses a different method for indicating a ball's hook potential, bowlingball.com developed a way for the consumer to compare bowling balls across all manufacturers.
See what other people are saying about the Easy Flip Bowling Balls by reading customer reviews