Lane #1 G-Force Super Nova XP Bowling Balls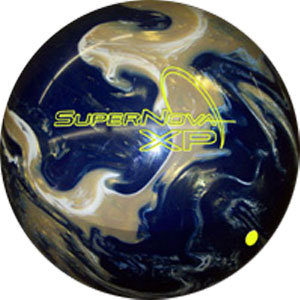 Currently Not Available
G-Force Super Nova XP Specs
This product (#6159) is not available.
Similar Products
Track
503A MEGA DEAL
$79.99
Perfect Scale®: 193.3
Columbia 300
Omen

$139.99
Perfect Scale®: 193.3
Ebonite
Source
$119.99
Perfect Scale®: 193.91
A NEW stellar explosion has erupted onto the scene. Created by the absolute innovator in bowling ball technology and design. Lane #1 has combined out patented pin-shattering Fusion core design with out new Xplosion Pearl (XP) coverstock, creating the massive destruction force known as the Supernova XP. The Supernova XP goes longer than the original Supernova and cuts deep to wreak immense havoc on anything that stands in its way, including your opponents. Watch the competition fade and your scores explode using the Supernova XP.



The Perfect Scale®: Helping Bowlers Make Better Decisions. Because each manufacturer uses a different method for indicating a ball's hook potential, bowlingball.com developed a way for the consumer to compare bowling balls across all manufacturers.
See what other people are saying about the G-Force Super Nova XP Bowling Balls by reading customer reviews