Lane #1 G-Force Evolution Bowling Balls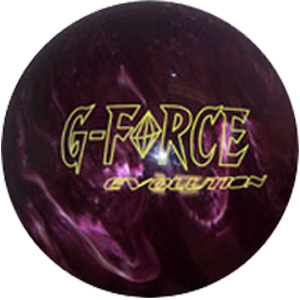 Currently Not Available
G-Force Evolution Specs
This product (#5080) is not available.
Similar Products
Roto Grip
Deranged
$109.99
Perfect Scale®: 191.7
Hammer
Absolut Curve
$121.95
Perfect Scale®: 191.9
Track
706 C/A
$134.95
Perfect Scale®: 192.1
Only a few left in stock, very rare. Once they're gone, they're gone forever!

Evolve With The Force Or Be Conquered By It.

Conquer the competitionand evolve beyond the average bowler with Lane #1's G-Force Evolution. On medium to drier lanes, the new Bleeder Pearl Reactive Coverstock wastes no energy in the front, bleeding off all its eneryon the backend. Combining this with Lane #1's famous W.A.S., Warped Asymmetrical Symmetrical Patented Diamond Core Proceduces an unforseen amount of G's when cornering down the lane, creating an evolution of strikes. The G-Force Evolution, transforms yourself into an intergalactic bowling star, light years ahead of the competition.

How Many G's Can You Handle?

The Perfect Scale®: Helping Bowlers Make Better Decisions. Because each manufacturer uses a different method for indicating a ball's hook potential, bowlingball.com developed a way for the consumer to compare bowling balls across all manufacturers.
See what other people are saying about the G-Force Evolution Bowling Balls by reading customer reviews