Lane #1 G-Force Bowling Balls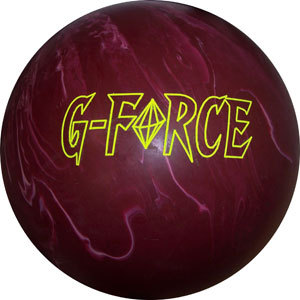 Currently Not Available
G-Force Specs
This product (#5031) is not available.
Similar Products
Roto Grip
Deranged
$109.99
Perfect Scale®: 191.7
Hammer
Absolut Curve
$121.95
Perfect Scale®: 191.9
Pyramid
Path Origin Solid
$89.99
Perfect Scale®: 192.3
Are you ready for the speed and power of the new G-Force?

Lane #1 unveils it's all new W.A.S. core, featuring a new warped asymmetrical symmetrical design unmatched by the competition. This high energy W.A.S. diamond produces a mass bias not found in any symmetrical core design.

All this energy inside of our lane gripping solid Detonator coverstock cuts through the heaviest oils, then pulls an unforeseen amount of G's the pins can't withstand when cornering down the lane.

Light years ahead of the competition, how many G's can you handle?


The Perfect Scale®: Helping Bowlers Make Better Decisions. Because each manufacturer uses a different method for indicating a ball's hook potential, bowlingball.com developed a way for the consumer to compare bowling balls across all manufacturers.
See what other people are saying about the G-Force Bowling Balls by reading customer reviews