Hammer Taboo Bowling Balls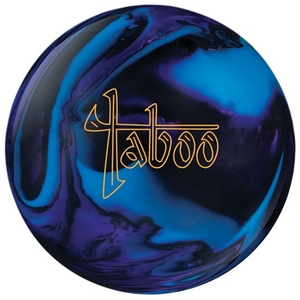 Click Below
To View


Ball Image


Core Image
Currently Not Available
Taboo Specs
Coverstock Name:
Grand Theft Reactive
Factory Finish:
800 / 1000 / 2000 / 2000 Abralon
Core Name:
High Mass-Bias Gas Mask Core
Color(s):
Blue,Purple,Black
This product (#9023) is not available.
Similar Products
Hammer
Jigsaw Corner X-Out

$114.95
Perfect Scale®: 208.5
Motiv
Primal Rage
$146.99
Perfect Scale®: 209.7
Motiv
Sigma Sting
$139.99
Perfect Scale®: 211.4
Hammer Bowling's original rule breaker is at it again. Introducing the hot new Taboo.
First we started with the venerable Black Widow core. Then we wrapped it in our brand new Grand Theft Reactive Coverstock. And, as if that wasn't enough, it's our first ball to be poured with our game-changing HD color process.

What's that mean for you? Far more hook and continuation in the backend culminating in a ball that just strikes more.

The Perfect Scale®: Helping Bowlers Make Better Decisions. Because each manufacturer uses a different method for indicating a ball's hook potential, bowlingball.com developed a way for the consumer to compare bowling balls across all manufacturers.
See what other people are saying about the Taboo Bowling Balls by reading customer reviews