Hammer Swagga Bowling Balls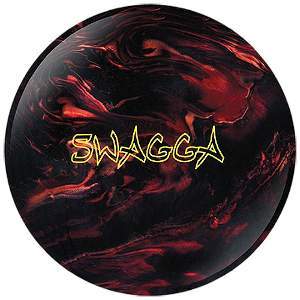 Click Below
To View


Core
Currently Not Available
Swagga Specs
Coverstock Name:
Level 2 Reactive
Factory Finish:
800 / 1000 / 2000 Abralon
This product (#8893) is not available.
Similar Products
Brunswick
Meanstreak Beatdown MEGA DEAL
$109.95
Perfect Scale®: 198.7
Hammer
Black Widow

$129.99
Perfect Scale®: 198.8
DV8
Diva Pearl
$124.95
Perfect Scale®: 198.4
These balls are very limited and may be gone by next week.

Get your SWAGGA on!

It's about representing yourself in a way that demands respect in everything you do, just like TNBA. Since 1939, TNBA has been commanding the respect of competitive bowlers around the world. Now there's a ball that can command that same level of respect - the Swagga. Get your Swagga today at your local pro shop.
A portion of the proceeds from each Swagga sold will benefit TNBA.

The Perfect Scale®: Helping Bowlers Make Better Decisions. Because each manufacturer uses a different method for indicating a ball's hook potential, bowlingball.com developed a way for the consumer to compare bowling balls across all manufacturers.
See what other people are saying about the Swagga Bowling Balls by reading customer reviews