Hammer Raw Hammer Burn Bowling Balls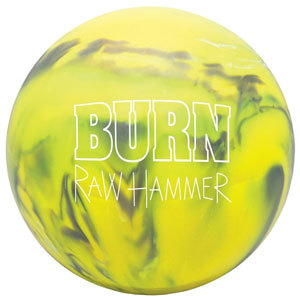 Currently Not Available
Raw Hammer Burn Specs
This product (#7148) is not available.
Similar Products
Roto Grip
Theory

$134.99
Perfect Scale®: 220.0

HANDLE WITH EXTREME RECKLESSNESS.
There's nothing safe about the Raw Hammer Burn. Made with our Shredder Reactive Pearl coverstock and Raw Hammer Deal core, we've designed it to be dangerous from the outside in; a scary combination of power and control you won't find in any other mid-level ball.

The Raw Hammer Burn. Let the pins burn.





The Perfect Scale®: Helping Bowlers Make Better Decisions. Because each manufacturer uses a different method for indicating a ball's hook potential, bowlingball.com developed a way for the consumer to compare bowling balls across all manufacturers.
See what other people are saying about the Raw Hammer Burn Bowling Balls by reading customer reviews