Hammer Vibe Onyx Bowling Balls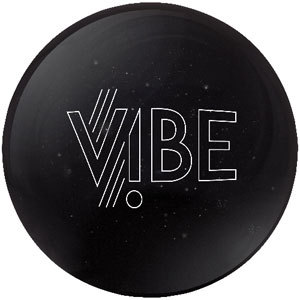 Click Below
To View


Core Image
Currently Not Available
Vibe Onyx Specs
Breakpoint Shape:
more length and backend flip
Coverstock Name:
Max-Flip Reactive Pearl
Factory Finish:
4000 Grit Abralon
Core Name:
Vibe series core
Other Styles
This product (#7142) is not available.


The Onyx Vibe pairs up with Hammer's reliable Vibe symmetric core with a new CT Reactive Plus coverstock. The Onyx Vibe will give bowlers a ball motion that hasn't been in the Hammer line for quite some time. This is by far the most aggressive Vibe made to date and bowlers will see a very aggressive arc throughout the entire lane with this ball.

The Perfect Scale®: Helping Bowlers Make Better Decisions. Because each manufacturer uses a different method for indicating a ball's hook potential, bowlingball.com developed a way for the consumer to compare bowling balls across all manufacturers.
See what other people are saying about the Vibe Onyx Bowling Balls by reading customer reviews