Hammer Black Hammer by Faball Bowling Balls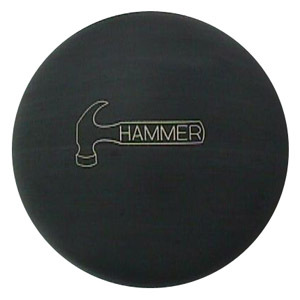 Currently Not Available
Black Hammer by Faball Specs
This product (#2529) is not available.
Similar Products
AMF 300
Orbit 16 Only

$49.99
Perfect Scale®: 61.0
Brunswick
Power Groove Pink/Blue Pearl

$69.99
Perfect Scale®: 74.9
Brunswick
T Zone Northern Lights
$43.99
Perfect Scale®: 5.0
---

Ever hear the phrase

"NOTHING HITS LIKE A HAMMER!"




Black Hammer is the original hard hitter. This high quality ball pioneered two piece urethane bowling balls and started the Hammer WINNING Tradition. Ideal for medium to oily lanes.

The Perfect Scale®: Helping Bowlers Make Better Decisions. Because each manufacturer uses a different method for indicating a ball's hook potential, bowlingball.com developed a way for the consumer to compare bowling balls across all manufacturers.
See what other people are saying about the Black Hammer by Faball Bowling Balls by reading customer reviews