Ebonite Mission 2.0 Bowling Balls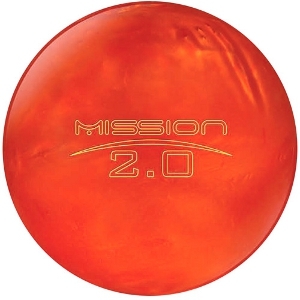 Click Below
To View



Core Image
Currently Not Available
Mission 2.0 Specs
Flare Potential:
Medium High
Breakpoint Shape:
Strong Mid Lane Continuation
Coverstock Name:
XL1250 Reactive
Factory Finish:
800 Abranet, 1000, 2000 Abralon Sanded Surface
This product (#8898) is not available.


First Mission accomplished. This new Mission 2.0 is ready for combat. Same Quality, Same High Performance, Same Result. Ebonite's Mission 2.0 offers enhanced motion, stronger backend continuation and more striking power than ever before.

The new XL1250 coverstock contains the highest percentage of pearl ever used in a ball, to create an enhanced ball motion and more strike power.

If you liked the Mission, then just wait...

The Perfect Scale®: Helping Bowlers Make Better Decisions. Because each manufacturer uses a different method for indicating a ball's hook potential, bowlingball.com developed a way for the consumer to compare bowling balls across all manufacturers.
See what other people are saying about the Mission 2.0 Bowling Balls by reading customer reviews