Ebonite Playmaker Bowling Balls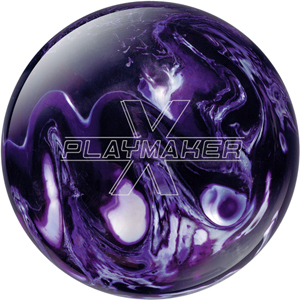 Currently Not Available
Playmaker Specs
Breakpoint Shape:
Strong Mid-Lane with Good Backend
Factory Finish:
4000 Grit Abralon
This product (#6298) is not available.


The Playmaker combines two of the most popular features of recent history, the core of the V 2 (Vortex II) and the cover of The One... The Playmaker is a pearlized version of the Gamebreaker. The Playmaker will provide greater length out of the box vs. the Gamebreaker while still providing a strong mid-lane roll with backend continuation.



The Perfect Scale®: Helping Bowlers Make Better Decisions. Because each manufacturer uses a different method for indicating a ball's hook potential, bowlingball.com developed a way for the consumer to compare bowling balls across all manufacturers.
See what other people are saying about the Playmaker Bowling Balls by reading customer reviews