Ebonite Angular One Bowling Balls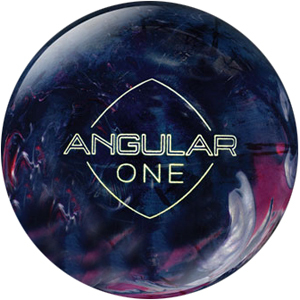 Currently Not Available
Angular One Specs
Coverstock Name:
GBV 12.7 Pearl
Core Name:
Centrex Symmetrical Mass Bias
This product (#4918) is not available.
Similar Products
Ebonite
Challenge 15 Only
$159.99
Perfect Scale®: 206.5
Pyramid
Dark Path Hybrid NEW ITEM
$109.99
Perfect Scale®: 204.7
900 Global
Dirty Look 12 16 ONLY
$99.99
Perfect Scale®: 203.5
STRIKES MORE. One ball is all you need. Pushing our revolutionary GBV coverstock to a series high 12.7, the Angular One pearl carves the most extreme angle to the pocket yet. Now there's no reason to throw another ball. Unless you're into spares.

We took all the advanced technology of our most popular series and put it all together in ONE powerful release. With the GBV coverstock pushed to 12.7 in a pearl design, this ONE makes all the others seem like they're going straight.



The Perfect Scale®: Helping Bowlers Make Better Decisions. Because each manufacturer uses a different method for indicating a ball's hook potential, bowlingball.com developed a way for the consumer to compare bowling balls across all manufacturers.
See what other people are saying about the Angular One Bowling Balls by reading customer reviews