Columbia 300 Pure Physics Bowling Balls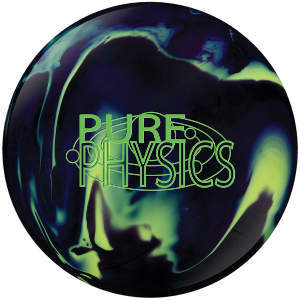 Click Below
To View



Core Image
Currently Not Available
Pure Physics Specs
Breakpoint Shape:
Big Hook
Coverstock Name:
Full Tilt 7.5
Factory Finish:
800, 1000, 2000 AbralonĀ®
Color(s):
Yellow,Green,Black
This product (#8518) is not available.


Columbia 300 Pure Physics Articles
Bowling is a game of physics. Inertia, friction, centripetal force - it all fits. Introducing the Pure Physics... it makes all of that look easy.

Featuring our high-performing Full Swing core surrounded by our powerful Full Tilt 7.5 coverstock. The new Pure Physics delivers a massive hook and an even more powerful backend.

Its performance delivers nothing short of pure satisfaction. Because it doesn't take a rocket scientist to understand that when you've got the biggest hooking ball in the market, you've got the advantage. Check it out and see for yourself how Columbia 300 is delivering the best balls in bowling.

The Perfect Scale®: Helping Bowlers Make Better Decisions. Because each manufacturer uses a different method for indicating a ball's hook potential, bowlingball.com developed a way for the consumer to compare bowling balls across all manufacturers.
See what other people are saying about the Pure Physics Bowling Balls by reading customer reviews