Columbia 300 Burst Bowling Balls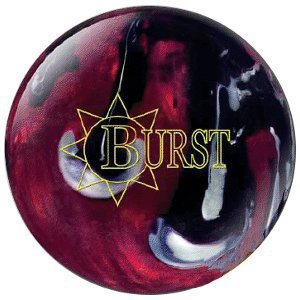 Click Below
To View


Core Image
Currently Not Available
Burst Specs
Breakpoint Shape:
Long Arc
Factory Finish:
4000-Grit Abralon w / Ebonite Factory Finish Polish
Color(s):
Red,Silver,Black
This product (#8388) is not available.


You've asked for it, so we delivered. You've been wanting the Resurgence core to burst back on the scene! Well it's back inside the new Columbia 300 Burst!

We've wrapped the Resurgence core with the original New Era shell formula. We designed this one for medium conditions by polishing it with our standard polished 4000 finish to give all bowlers a more even arc on medium to drier conditions. Leave it out of the box and get a long and even arc to the pins or add some surface and experience a true Resurgence!

The Perfect Scale®: Helping Bowlers Make Better Decisions. Because each manufacturer uses a different method for indicating a ball's hook potential, bowlingball.com developed a way for the consumer to compare bowling balls across all manufacturers.
See what other people are saying about the Burst Bowling Balls by reading customer reviews