Columbia 300 Sharp Noize Bowling Balls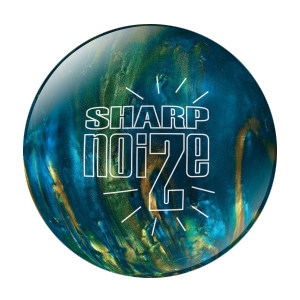 Currently Not Available
Sharp Noize Specs
Breakpoint Shape:
Skid / Flip
Coverstock Name:
300 Plus Reactive Pearl
Color(s):
Red,Purple,Black
This product (#7660) is not available.


It's getting louder and louder and louder! Columbia 300 is making more noise with its latest release, the Sharp NoiZe.



The Sharp NoiZe was created to give bowlers a sharper, more distinct angle downlane. This ball combines a proven winner both inside and out, featuring our TI Boss II core design along with Columbia 300s fabulous 300 Plus Reactive Pearl shell. This ball will provide all bowlers great length on drier lanes while maintaining a SHARP turn through the pins.



The Perfect Scale®: Helping Bowlers Make Better Decisions. Because each manufacturer uses a different method for indicating a ball's hook potential, bowlingball.com developed a way for the consumer to compare bowling balls across all manufacturers.
See what other people are saying about the Sharp Noize Bowling Balls by reading customer reviews