Columbia 300 Bedlam Bowling Balls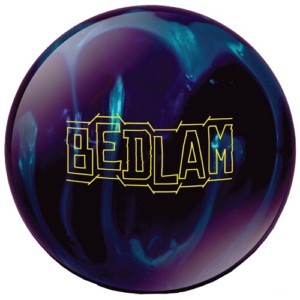 Currently Not Available
Bedlam Specs
Breakpoint Shape:
Skid / Flip
Coverstock Name:
Full Tilt 4.0
Factory Finish:
2000 Grit Abralon
Core Name:
Bedlam Asymmetric
Color(s):
Red,Blue,Purple,Black
This product (#7196) is not available.
Similar Products
Brunswick
Johnny Petraglia Vintage LT-48
$109.95
Perfect Scale®: 164.5
Track
300A
$92.99
Perfect Scale®: 157.5
Ebonite
Cyclone Royal Blue/Yellow
$84.99
Perfect Scale®: 167.2
Columbia 300 is creating a little chaos with the Bedlam - the ball you've been asking for. Know the ball that gets back from anywhere? This is it - the biggest backending ball in Columbia 300 history. Features a new asymmetric (.018) core as well as a new shell called Full Tilt 4.0.

The Perfect Scale®: Helping Bowlers Make Better Decisions. Because each manufacturer uses a different method for indicating a ball's hook potential, bowlingball.com developed a way for the consumer to compare bowling balls across all manufacturers.
See what other people are saying about the Bedlam Bowling Balls by reading customer reviews