Columbia 300 Momentum Swing Bowling Balls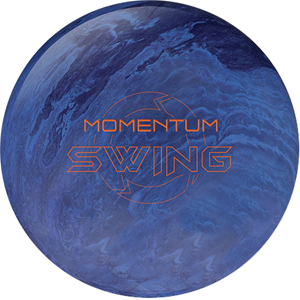 Currently Not Available
Momentum Swing Specs
Breakpoint Shape:
Strong Arc
Factory Finish:
2000 Grit Abralon
Core Name:
Resurgence Symmetric
Color(s):
Blue,Gold,Silver,Black
This product (#6299) is not available.


Introducing the Momentum Swing from Columbia 300. This High Performance ball features a new shell (NE2MaXX) that is combined with a modification of our proven Resurgence core. We simply shaved off two edges giving this core an asymmetrical non mass bias look. This core and shell combo will give every league bowler the right combination of control and carry for today's competitive environment.

Positioned in between the Momentum and the Resurgence in terms of total hook and overall performance, the Momentum Swing is the perfect complement completing a three-ball arsenal.

The Perfect Scale®: Helping Bowlers Make Better Decisions. Because each manufacturer uses a different method for indicating a ball's hook potential, bowlingball.com developed a way for the consumer to compare bowling balls across all manufacturers.
See what other people are saying about the Momentum Swing Bowling Balls by reading customer reviews