Columbia 300 Rival Bowling Balls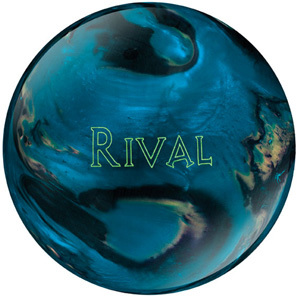 Currently Not Available
Rival Specs
Breakpoint Shape:
Strong Mid Lane
Coverstock Name:
300 Reactive
Factory Finish:
4000 Grit Abralon
This product (#5625) is not available.
Similar Products
Track
503A MEGA DEAL
$79.99
Perfect Scale®: 193.3
Columbia 300
Omen

$139.99
Perfect Scale®: 193.3
Ebonite
Source
$119.99
Perfect Scale®: 193.91
You know all about the great rivalries in sports. Michigan and Ohio State, Cards and Cubs, Yankees and Red Sox. Introducing the Rival. It has no competition. On medium to heavy oil this ball will leave the competition shaking their heads. Check this one out: this Rival is the best of everything you need. A benchmark ball that picks up in the middle of the lane and never quits.

The Perfect Scale®: Helping Bowlers Make Better Decisions. Because each manufacturer uses a different method for indicating a ball's hook potential, bowlingball.com developed a way for the consumer to compare bowling balls across all manufacturers.
See what other people are saying about the Rival Bowling Balls by reading customer reviews