Brunswick Wild Ride Bowling Balls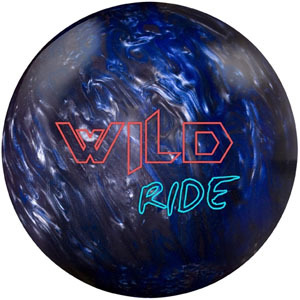 Currently Not Available
Wild Ride Specs
Coverstock Name:
ConneXion
Factory Finish:
Rough Buff
Core Name:
RG Torsion Asymmetric core
Mfg Part #:
60-104978-93X
Brunswick Product Line:
High Performance
Color(s):
Red,Blue,Silver
This product (#6937) is not available.
Similar Products
Hammer
Jigsaw Corner X-Out

$114.95
Perfect Scale®: 208.5
Hammer
Black Widow Assassin
$134.95
Perfect Scale®: 208.9
Ebonite
Challenge 15 Only
$159.99
Perfect Scale®: 206.5
Wild Ride ConneXion!! The Wild Ride introduces ConneXion, the new coverstock by Brunswick, that provides the wildest response at the break point ever seen in a Brunswick ball.

Core

The Wild Ride migrates the proven medium RG Torsion Asymmetric core into the High Performance price point. This core/coverstock combination allows the Wild Ride to skid easily through the front part of the lane, dig in aggressively at the end of the mid-lane, then stick strong to to the back-end providing powerful traction hooking action off the break point. The ConneXion coverstock united with the familiar Torsion Asymmetric core provides a ride that is unbelievably wild.

Coverstock

Eighteen months in development, the new ConneXion coverstock has been fine-tuned to adhere to the lane providing unbelievable traction response from foul line to head pin. The Wild Ride pushes easily through the heads, staying on line to target on both light and heavy oil conditions; both when the lanes are freshly oiled or when they've broken down. The wild side of the ConneXion coverstock comes alive when the ball reaches the end of the oil pattern and then aggressively connects to the back-ends.
The traction created provides a strong recoil reaction to the pocket that results in the most angular skid-snap reaction ever produced in a Brunswick ball. The aggressive connection of the Wild Ride to the lane surface inspires the confidence in the ball reaction that allows bowlers to play the lanes the way they want to.

The Perfect Scale®: Helping Bowlers Make Better Decisions. Because each manufacturer uses a different method for indicating a ball's hook potential, bowlingball.com developed a way for the consumer to compare bowling balls across all manufacturers.
See what other people are saying about the Wild Ride Bowling Balls by reading customer reviews