Brunswick Fury Bowling Balls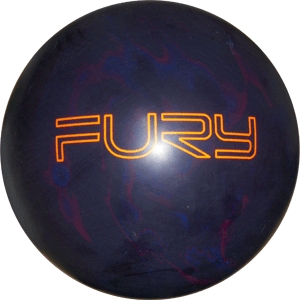 Currently Not Available
Fury Specs
Color(s):
Red,Purple,Black
This product (#5029) is not available.
Similar Products
Storm
Byte
$159.95
Perfect Scale®: 222.4
Storm
Zero Gravity
$164.95
Perfect Scale®: 222.8
Hammer
Cold Blood
$164.95
Perfect Scale®: 222.4
Only a handful left in stock. This ball has been discontinued from Brunswick and will never be produced again!

The market has been asking for it and you've been warned it was coming...........now the new high performance brand from Brunswick is finally here! After three years of development Brunswick proudly introduces FURY. FURY comes to market with two new technologies High Octane Coverstock and Symmetric Torsion Core Technology.

Coverstock:

High Octane Coverstock is Brunswick's latest development in Solid Color Coverstock Technology. The Ultimate & Scorchin' Inferno balls were the humble predecessors to the new performance standard of FURY. More aggressive than Activator or ActivatorMAX, High Octane coverstock provides more traction in the oil and is better able to handle the combination of hard synthetic lane surfaces and the carrydown created by today's high-tech lane oils. Fury is the highest hook potential non-particle ball Brunswick has ever produced and is our best ever combination of high hook potential, great mid-lane recovery combined with strong and continuous back-end reaction.

Core:

The Torsion core is a new core shape concept that involves applying a computerized torsion or twisting process to high-tech shapes. Brunswick testing has shown that the Torsion core should quickly become known for its high hook potential, easy revving and powerful, but controllable breakpoints. The first Torsion core is a symmetric version that requires no unique drilling techniques. Brunswick has twisted the core on the inside of the ball so you can twist it up more on the lanes. It started with a Fuze, turned into an Inferno and now comes the Fury......Feel the FURY.



Reaction Characteristics



Out of the Box: The FURY continues the Brunswick tradition of controlling the mid-lane to create maximum forgiveness and versatility. With its 800-grit wet sand surface, the FURY matches up well on most medium to oily house conditions.

When dulled: The hooking action will increase and its arc will become more even, creating a better match-up for oily lane conditions and for smoothing over/under reactions seen on wet/dry lane conditions.

When shined: With either Brunswick's Factory Finish "High Gloss Polish" or "Rough Buff", your FURY will go longer in the oil and react stronger to the dry creating a more skid/snap arc. High Gloss Polish creates more length than Rough Buff.


The Perfect Scale®: Helping Bowlers Make Better Decisions. Because each manufacturer uses a different method for indicating a ball's hook potential, bowlingball.com developed a way for the consumer to compare bowling balls across all manufacturers.
See what other people are saying about the Fury Bowling Balls by reading customer reviews