Brunswick Red Zone Bowling Balls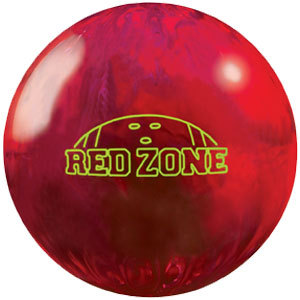 Currently Not Available
Red Zone Specs
This product (#4517) is not available.
Similar Products
Roto Grip
Scream Gold/Teal Pearl
$79.99
Perfect Scale®: 139.56
Storm
Pitch Black
$119.95
Perfect Scale®: 138.8
Storm
Super Natural
$104.99
Perfect Scale®: 145.9
Get ready to score with the Brunswick Red Zone. Brunswick engineers have drawn up a new playmaker that offers control and explosive hitting power to tackle the toughest lane conditions. Put the new Red Zone on your team and reach your goal of more consistent scoring.

The Red Zone is an upgrade to the popular Zone Classic. By eliminating the pearl from the Zone Classic and using a solid version of Activator coverstock, backend traction in carrydown is improved. The Red Zone delivers the utility of a highly polished ball with improved ability to handle oil down lane.

Best suited for medium-dry to medium-oily lane conditions. The Red Zone retains the popular Activator ball reaction. Clean through the heads but with a early revving type of roll that promotes mid-lane recovery and a powerful but continuous breakpoint.

The Perfect Scale®: Helping Bowlers Make Better Decisions. Because each manufacturer uses a different method for indicating a ball's hook potential, bowlingball.com developed a way for the consumer to compare bowling balls across all manufacturers.
See what other people are saying about the Red Zone Bowling Balls by reading customer reviews