AMF 300 Radar Bowling Balls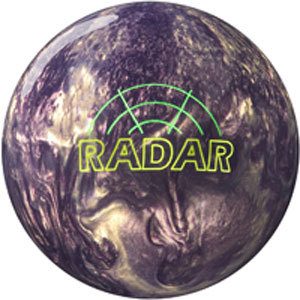 Currently Not Available
Radar Specs
This product (#4128) is not available.
Similar Products
Hammer
Spike Orange/Blue
$104.99
Perfect Scale®: 151.9
Track
300C Solid
$93.99
Perfect Scale®: 155.44
Storm
Super Natural
$104.99
Perfect Scale®: 145.9
The Research and Development Team at AMF 300 developed a new core for our latest High Performance series. The ALL-NEW "Tower Core" will give you the power of an asymmetric core with the control of a symmetrically designed weight block. The Radar wraps AMF 300's proven Mach1 reactive coverstock around the new "Tower Core" in a pearlized shell.




The Perfect Scale®: Helping Bowlers Make Better Decisions. Because each manufacturer uses a different method for indicating a ball's hook potential, bowlingball.com developed a way for the consumer to compare bowling balls across all manufacturers.
See what other people are saying about the Radar Bowling Balls by reading customer reviews