Linds Girl's Ryleigh Bowling Shoes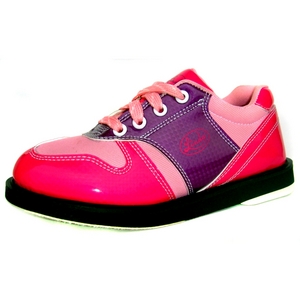 Girl's Ryleigh Specs
Bowling Hand (Shoes):
Universal
People Who Bought Linds Girl's Ryleigh Also Bought:
Linds Casual shoe line is always producing improved performance shoes, good for any bowler at great quality. Now your kids can bowl in style and comfort without those used rentals at the alley!

Girl's Ryliegh youth shoes stand out with their bright pink and purple color! They have universal Felt Slide Soles on both shoe bottoms, durable sport leather upper for comfort and flexibility and Lind's Guarantee to slide right out of the box!





Felt Slide Soles on BOTH shoe bottoms


Durable Sport Leather Upper


Unique and Stylish Blue/Grey color


Linds Guarantee to Slide right out of the box!


See what other people are saying about the Girl's Ryleigh Bowling Shoes by reading customer reviews