Etonic Men's Stabilite Plus VHA Black/Copper Right Handed Sz 8 Only Bowling Shoes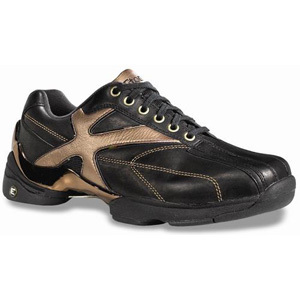 Men's Stabilite Plus VHA Black/Copper Right Handed Sz 8 Only Specs
Bowling Hand (Shoes):
Right
Etonic Stabilite Plus VHA Mens Black/Copper Right Handed




Modified Multi-Zoned Goodyear rubber outsole with special Flex Bar for added comfort.


Multi-piece phylon mid-sole with wrap-around TPU Stabilizer bridge and breathable shank.


High end full-grain leather uppers.


Micro fiber lining for comfort and breath-ability


Elastic tongue straps hold tongue in place for secure, comfortable fit.


Bi-Fit contoured insole system designed to conform to the shape of your foot.


POLIYOU footbed featuring: antifungal, antibacterial, moisture management, with slow rebound shock absorption capability.


Exclusive CAT'S Tongue direction fabric in slide shoe holds foot stationary.


Interchangeable soles using VELCRO technology, including PS2, PS4, PS6, PS8, & PS10 slide soles to provide the Perfect Slide on any approach.


VHA (Variable Heel Adjuster) technology allows the bowler to more fine tune his braking ability on any of today's approach conditions.


See what other people are saying about the Men's Stabilite Plus VHA Black/Copper Right Handed Sz 8 Only Bowling Shoes by reading customer reviews