3G Bowling Mens Sport Ultra Black/Metallic Wine Left Handed 7.5 Only Bowling Shoes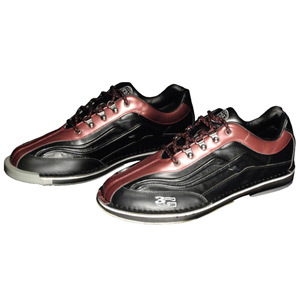 Mens Sport Ultra Black/Metallic Wine Left Handed 7.5 Only Specs
Bowling Hand (Shoes):
Left
This shoe is made for a left handed bowler (Sliding on their right foot).

Sport Ultra shoes are made with the same attention to detail as the Kangaroo leather shoes. Sport Ultra has 3 interchangeable soles and 3 heels, making these shoes versatile as well as comfortable.




Upper: Real "hand tooled" leather


Hardened Rubber Toe Cap and Traction Sole


3 Interchangeable Soles (A-Backskin Leather, B-Oiled Leather, C-Deerskin Leather) and Heels (A-Backskin Leather, B-Flat Normal, C-Grooved)


Vented Inner Soles


D Width


See what other people are saying about the Mens Sport Ultra Black/Metallic Wine Left Handed 7.5 Only Bowling Shoes by reading customer reviews