bowlingball.com Bowling Ball Resurfacing x 2 Pro Shop Service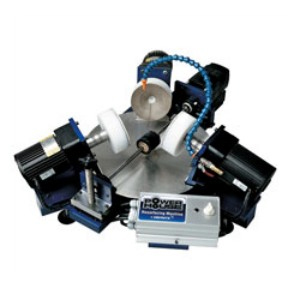 Bowling Ball Resurfacing x 2 Specs
Send us two bowling balls to be resurfaced and save!

Ball not reacting like it used to? Does it have a lot of wear and tear on it? Send it in to us for resurfacing and bring your ball back to life!

How it works:

We will issue a call tag (via email or mail) to allow you to send your bowling balls to us at NO CHARGE! Once we receive your bowling ball at our facility, one of our professional technicians will place your bowling ball in one of our state-of-the-art resurfacing machines.

Once your bowling balls have been resurfaced, one member of our professional staff will then finish the resurfacing process by sanding and/or polishing your equipment back to the factory finish you originally received your product in. When complete, we will then repackage and ship your balls back to you at NO CHARGE! Receive your bowling equipment back as good as new.


---
Benefits of resurfacing your bowling ball:


Removes dirt, oil, and surface scratches

Restore lost ball reaction & improve performance

Extend the life of your bowling ball

Box type used to ship your bowling balls to us:
Please use a small box that you can fit both bowling balls into. When shipping, preferably double box or cushion your shipment well to avoid any damage during transit.
Shipping Times:
Please allow 5 - 7 business days for delivery from the date we ship your newly resurfaced bowling balls back to you. Shipping times may be faster depending on the location you live in.
Bowling Ball Resurfacing service is only offered to customers within the continental USA
Bowling Ball Resurfacing service is only offered to customers within the continental USA
See what other people are saying about the Bowling Ball Resurfacing x 2 Pro Shop Service by reading customer reviews