Viz-A-Ball Spiral Red/White/Blue 10 ONLY Bowling Balls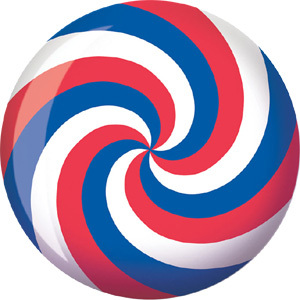 Currently Not Available
Spiral Red/White/Blue 10 ONLY Specs
This product (#5578) is not available.


Here's a new "twist" on a recent Brunswick success. Now the hard to find Spiral Viz comes in a Red/White/Blue Swirl.

Let the pins and your competition become hypnotized and captivated by this Spiral Viz-A-Ball. Well, if you cannot hypnotize your competition, at least you can still fall back on the Jedi mind trick.

Pick up this new Brunswick Viz-A-Ball today!

The Perfect Scale®: Helping Bowlers Make Better Decisions. Because each manufacturer uses a different method for indicating a ball's hook potential, bowlingball.com developed a way for the consumer to compare bowling balls across all manufacturers.
See what other people are saying about the Spiral Red/White/Blue 10 ONLY Bowling Balls by reading customer reviews