Viz-A-Ball Star Wars Episode VI Bowling Balls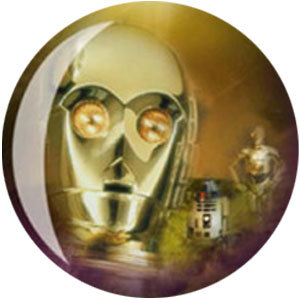 Currently Not Available
Star Wars Episode VI Specs
This product (#4957) is not available.


Retired, never to be released again. Be the only person in your galaxy (bowling center) to have a Star Wars bowling ball. This awesome looking Star Wars Episode V ball was released Exclusively through the Star Wars Strike Force bowling league. bowlingball.com is now the only online retailer to bring you this ball. We only have one and this may be the only chance you have to get yours.

The Return of the Jedi bowling ball features the droid due of C-3PO and R2-D2 on Endor with Wicket the Ewok.

The Perfect Scale®: Helping Bowlers Make Better Decisions. Because each manufacturer uses a different method for indicating a ball's hook potential, bowlingball.com developed a way for the consumer to compare bowling balls across all manufacturers.
See what other people are saying about the Star Wars Episode VI Bowling Balls by reading customer reviews