Viz-A-Ball Moon 10 Only Bowling Balls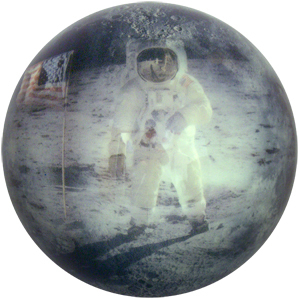 Moon 10 Only Specs
People Who Bought Viz-A-Ball Moon 10 Only Also Bought:
Whether you are a werewolf or famous astronaut Neil Armstrong this Brunswick Viz-A-Ball is nothing to howl about.

Hold the King of Tides in your hands. Be the master of the fluctuation of the oceans tides when you get this Moon Viz-A-Ball.

The Perfect Scale®: Helping Bowlers Make Better Decisions. Because each manufacturer uses a different method for indicating a ball's hook potential, bowlingball.com developed a way for the consumer to compare bowling balls across all manufacturers.
See what other people are saying about the Moon 10 Only Bowling Balls by reading customer reviews