Viz-A-Ball Star Wars Episode III - Darth Vader 14 Only Bowling Balls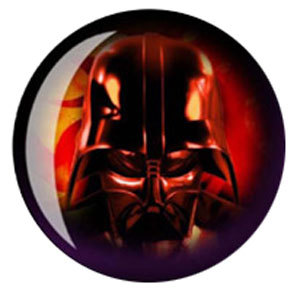 Star Wars Episode III - Darth Vader 14 Only Specs
People Who Bought Viz-A-Ball Star Wars Episode III - Darth Vader 14 Only Also Bought:
Retired, never to be released again. Revenge of the Sith bowling ball features Darth Vader and the Mustafar duel between Anakin Skywalker and Obi-Wan Kenobi with the Emperor looking on.

Introducing Viz-A-Ball from Brunswick. This is an amazing technology brand new to the industry. As you can tell by the picture, this is a sharp new look for some great characters. Whatever you're into, chances are we've put it on a ball, or we're getting ready to.




The Perfect Scale®: Helping Bowlers Make Better Decisions. Because each manufacturer uses a different method for indicating a ball's hook potential, bowlingball.com developed a way for the consumer to compare bowling balls across all manufacturers.
See what other people are saying about the Star Wars Episode III - Darth Vader 14 Only Bowling Balls by reading customer reviews