Storm Tropical Heat Pearl Orange/Purple Bowling Balls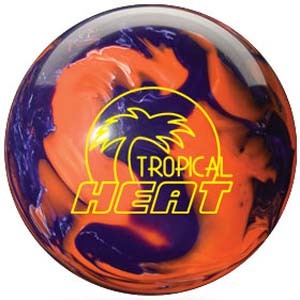 Click Below
To View


Core Image


Product Line
Tropical Heat Pearl Orange/Purple Specs
Flare Potential:
3 - 4" (Medium)
Coverstock Name:
Reactor Pearl Reactive
Factory Finish:
1500-grit Polish
Storm Product Line:
Tropical
People Who Bought Storm Tropical Heat Pearl Orange/Purple Also Bought:
Are you ready to set the lanes ablaze? Well now you can with the new Storm Tropical Heat!


First, Storm took the proven Reactor Pearl reactive coverstock, known for such balls as the Agent, Spit Fire and Fired Up. Next, they wrapped it around the Turbine Core, the engine inside the Fast, Furious and Natural. This combination is HOT! Whether this is your first reactive ball, or you're an advanced player looking for an option on drier conditions, give the Tropical Heat a shot!

The Perfect Scale®: Helping Bowlers Make Better Decisions. Because each manufacturer uses a different method for indicating a ball's hook potential, bowlingball.com developed a way for the consumer to compare bowling balls across all manufacturers.
See what other people are saying about the Tropical Heat Pearl Orange/Purple Bowling Balls by reading customer reviews